Introduction
There are certain challenges that owners of SME's have always struggled with, and the advent of Coronavirus has, unfortunately, only brought more of them! This article aims to discuss the problems that many of us as small businesses encounter, and to posit ways of solving (or at least lessening!) them!
Cashflow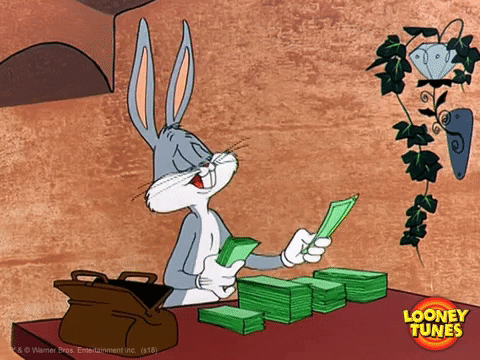 Of course, the number one thing that any business must be able to do is to turn a profit – and COVID has only made this harder. Many small business owners have seen their turnover reduced to 10% of what they would normally expect to see. Now that the furlough system is coming to an end, the country is going to tip into a deep recession and funds are likely to be even tighter, so it's important to educate ourselves on all the support that is available.
The UK government have several different schemes available to small business owners, although the SEISS grants are now finished and the furlough scheme is coming to an end. Their webpage has all the details, and it is worth checking on to make sure that you have taken advantage of all there is on offer. There is even a Business Support Finder where you can enter the details about your business to see specifically what support is available to you.
Grants and loans are also going to be an important form of support for small businesses in the months and years ahead (as they have always been!) Once again, the .gov pages have a useful Business Finance Support page where you can enter the details of what you need (grant, loan, advice etc) and where you are in order to get a list of the possible support you could take advantage of.
There are also a wealth of privately funded business grants available in the U.K. The most up-to-date list I could find lists 226 of them and is definitely worth a look!
Generating leads


The number one way to up your cash-flow, of course, is to generate and convert more leads! How to do this while staying on top of your business administration and developing and growing your business is a perennial problem; and one with which a lot of business owners struggle. Marketing has changed a great deal in a very small space of time, and social media marketing is now huge, especially for small businesses who trade on having their own personality and face – people buying from people rather than faceless corporations.
Solving this problem is not easy, and there are books and whole industries dedicated to precisely this, so one short paragraph can't do much more than to signpost a few of them- which is precisely what I will now attempt to do.
The main task when generating leads is to optimise your website so that it is as easy as possible for potential customers to a) find it and b) contact you through it.
This is done through a combination of making sure your industry's key words are scattered frequently and seamlessly into the text of your website, so that search engines are more likely to list it when customers search (SEO), and ensuring that each of your web pages guides the potential customer to take action using a bold call to action (CTA).
There are a whole host of tools which can help you to optimise your lead generation, and a lot of CRM packages can help with this problem. I use Dubsado, which will automate the onboarding process, leading a customer from making contact to booking their free discovery call to signing a contract and paying their first invoice in a very seamless and easy fashion – great for my ideal client, because they are busy people! It's highly customisable, which means I retain the personality and uniqueness that I like to offer, while taking some of the workload off my hands. Unfortunately, with the high level of customisation comes a steep learning curve – more time that SME owners don't necessarily have.
Overwhelm!


Maintaining quality whilst aiming for growth is a huge problem for many small business owners, especially those in the B2B, service-offering sector. When you start up and take on a few clients, you have all the time in the world to personalise and fine-tune your offering, often going out of your way to do more and add value to the package. This is great – your clients start to spread the word, and referrals begin to come in – but instantly this means you have more on your plate – not just in terms of the work you are doing for your clients, but in the amount of business administration that it generates! Before you know it, you are spending all day working and all evening catching up on the back-end stuff that you don't have time for in the day. It's a vicious circle and there isn't an easy answer (if there was I'd be rich!)
It is a good idea to put systems and automation into place where you can (i.e. if you can do it without having to sacrifice the level and quality of service you provide).
If your client is likely to pay the same amount each month for the service you offer, then finding a way of setting up a recurring invoice will take some admin off your hands. SaaS offerings like FreeAgent and Xero are great ways of keeping on top of, and automating financing, leaving you more time to provide the quality service you are becoming known for (as well as making self-assessment significantly less stressful).
Investing in a high-quality CRM is also a great way to make sure that where automation is something that will enhance your own life and will not sacrifice your level of service, it can be put into place – from lead generation to onboarding to invoicing and communication. I like Dubsado but there are other systems such as Hubspot which are extremely popular.
Project management software is also a great way of making sure that your work is systemised and organised. I highly recommend Basecamp, which is a great way of organising task management, scheduling, communication and allows you to create customer portals too, so they can easily see where their project is up to and what is being done.
All very well, Katie, but I haven't got time to learn a new CRM system or work out which accounting software will be best for me – let alone sort out the grants that are available to me!


It's true. The one challenge that all business owners suffer more than any other is a lack of time. What with providing a service to valued clients, performing all the business admin and trying to find ways to expand and grow (and adapt to a different way of working in a post-COVID world), it's hard to find the time to create these systems and meet these challenges properly.
Of course, if enough work is being generated and enough profit is being made then you can consider hiring an employee, and for many people this is the right solution. I would suggest that if you think you can afford to take someone on for more than 10 hours a week, then probably it is a cost-effective way of creating time to meet the challenges of running a small business.
However, with a recession on the way (pretty much already here) and a lot of uncertainty (both financial and simply in terms of how the world is going to work post-pandemic, at least until we have a working vaccine), a lot of people are choosing to outsource work to freelancer such as myself. Most of my current clients use between 10 and 20 hours of my business administration services per month and are able to use it very flexibly – choosing to have it some months and not others, to add hours if necessary or drop down to fewer hours when needed. They don't pay for my breaks, or if I have a sick day, nor do they have to worry about pension contributions or PAYE. It is a very cost-effective solution, and I have the reviews to back up the quality!
It seems that in a market place where flexibility is going to be key, outsourcing to freelancers will become more of a 'norm', so if you need someone like me who can research the right CRM for you - or get your current one working optimally (one of about 6 million things I can do for you!) then

get in touch now

and let's discuss how I can help you meet the challenges of small business management and grow your business.